About us
TERMETAL Moravia has been established in 2009 as a daughter company of TERMETAL. It's aim was to widen the production program, provided services of the mother company and follow the demand for repairing services in the files of automatically driven service systems.
From an originally small company, based in a rented office in Blansko, it has over time become a significant manufacturing company that undoubtedly belongs among the leading manufacturers and suppliers of automatic doors and gates not only in the domestic market but also abroad.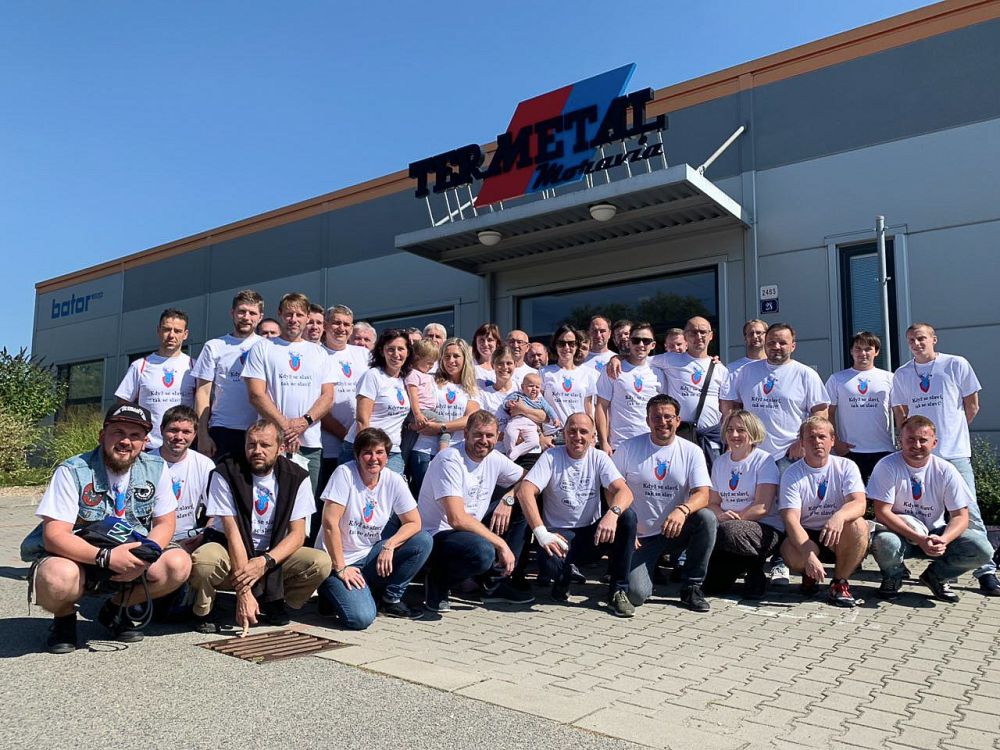 Our story
1990
Private locksmith company Terinek – Termetal
1999
The company renaming from Martin Terinek – Termetal to TERMETAL s.r.o.
2009
The demand for different product portfolio is growing. On order to meet all customers' requirements around Moravia the owner has established together with Pavel Brázda and Marek Bláha the company TERMETAL Moravia.
2011
The technical office TERMETAL Moravia s.r.o. has been established.
2012
The company TERMETAL Slovakia s.r.o. situated in Bratislava has been established. The company has gained dealership approval for Slovakia from Swiss door drivers producer TORMAX. The team has grew up in order to support the bussiness activities, accountants and assembly department.
2013
Production of automatically driven doors in the rented workshops. The service department has been established. The workteam has grown by new production workers, service workers, assemblers, engineering office and marketing department.
2014
The company is moved to bigger, modern workshop in the industal zone in Blansko. Administrative department, production workshops and warehouses are under the one roof. The team grew again – logistic department, trade department, production workshop and service.
2015
Modernization of machinery equipment, the company pruchased new machines and other fascilities. The workteam has grown by new production workers, service workers, assemblers.
2016
The team grew by new administrative employees, assemblers, production workshops and engineering office. TERMETAL Moravia s.r.o. achieved a dealership approval from the Swiss drives producer Tormax for the Czech Republic. Until today the company employs 24 employees and 8 external employees.
2019
The project termetal living is launched. Its aim is to meet customer's need for modern living.
2022
We develop our services and products portfolio in order to be even more professional. This requires also better presentation and therefore we launch our new webpages in 2022.
Vision for the future
Currently the company TERMETAL Moravia s.r.o. is located in the office building in the industrial zone, operates in its own workshops and warehouses, service centres and R&D.