Textile fireproof curtain ATRPU FIBREROLL
Textile fireproof curtains divide easy and fast bigger spaces and therefore prevent fire spreading.
Poptávka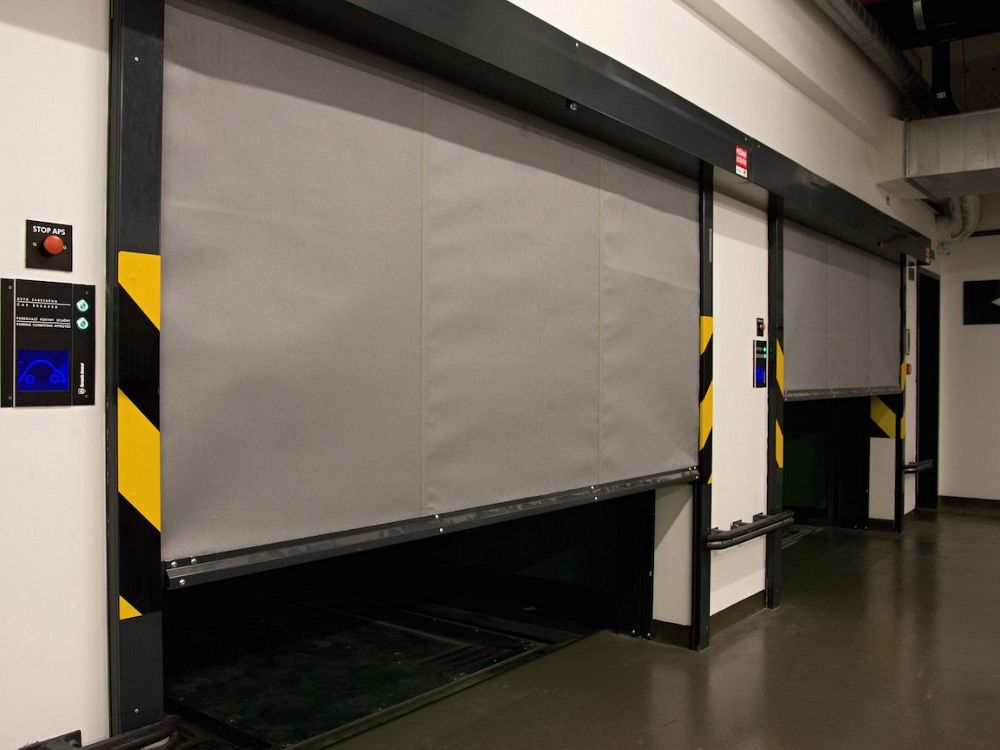 As they are not very bulky, we often install them not only in industrial buildings, production halls, and warehouses, but also in underground garages or shopping centers.
The small spatial requirements of the textile fire shutter ATRPU stem from its technical solution, where the fire shutter is wound in a cover. In most cases, we place it above the suspended ceiling - in short, so that it does not obstruct.
As the name suggests, the basis of the textile fire roller shutter is glass textile with a surface coating, reinforced with stainless steel wires with a single-sided aluminum foil, thickness 0.6 mm
The textile roller shutter can be applied in standard sizes up to 30×6 m (w × h)
High fire resistance - EW 120 DP1 up to 30×4 m, EW 90 DP1 without limitations, with the use of dripping up to EI 180 DP1
We also offer the option of smoke-tight design - tested according to ČSN EN 1634-3
The fire roller shutter can be mounted behind or into the opening, or the two options can be combined
A big advantage is the low weight (approx. 20 kg per meter of shutter length)
The size (w × h) of the winding box is 230×200 mm (up to 3 m clear height of the shutter) or 230×230 mm (above 3 m clear height of the shutter)
Controlled by a tubular motor (230 V) with a safe gravity closing system, closing at a speed of approx. 100 mm/s
Control of the shutter is via the AOP control unit with control elements, optionally possible to connect to a key switch or control button
The ATRPU FIBREROLL fire shutter allows automatic closing based on the EPS instruction (potential-free contact) or local autonomous fire detectors
It can be supplemented with optical and acoustic signaling
All visible steel components of the shutter are standardly made of galvanized sheet metal, with the possibility of painting according to the RAL color chart upon request from the customer