Fireproof curtain closures FIREROLL E240
Steel fireproof curtain closures are one of the most important parts of fire protection.
Poptávka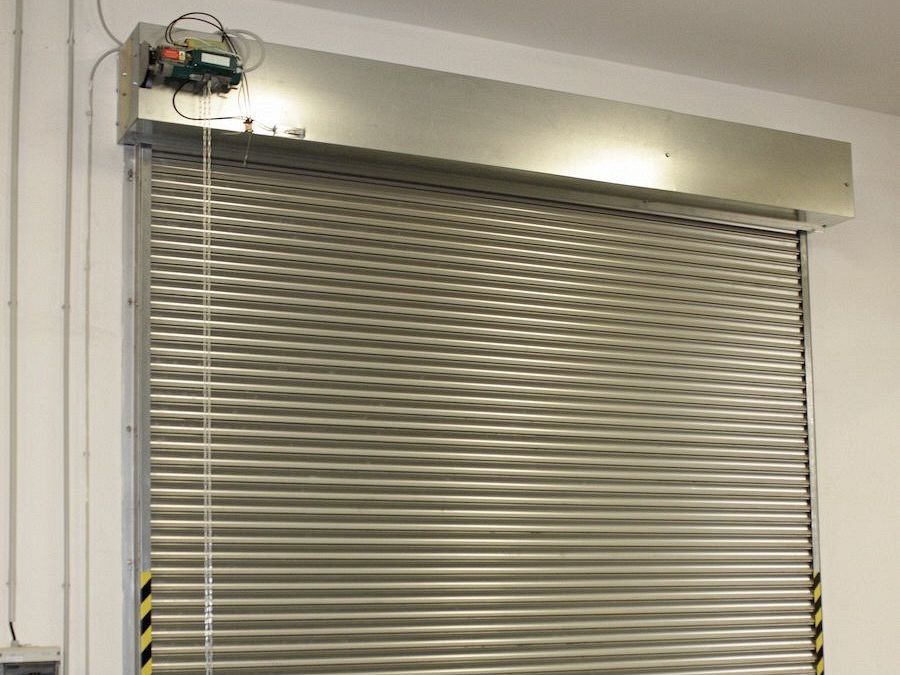 They can be used to divide industrial halls and other large spaces into smaller fire compartments. They are also suitable for closing openings through which a continuous production line passes or for separating protected escape routes.
These fire shutters have the option of mechanical gravitational release, which does not require the supply of electrical energy, as it operates on the principle of a melting fuse. So, if the worst happens and a fire causes a power outage, no backup power source is needed for the fire shutter to function.
FIREROLL E240 fire shutters meet high requirements for fire resistance and insurance company requirements.
The base is made up of 76 mm high horizontal steel slats with a thickness of 0.8-1.2 mm, the end slat is in the shape of a "T"
Standard size (w x h) up to 7x7 m, larger sizes possible after consultation
Fire resistance EW 15 DP1, with condensation up to EW 120 DP1, or EI 120 DP1
Installation can be carried out on or in the opening, or both options can be combined
The weight of the shutter is approximately 55 kg/m2
The standard size (w x h) of the winding box is 475x530 mm (depends on the size of the shutter)
Control is carried out using an external electric motor (230 V or 400 V) with gearbox and electromagnetic brake, or emergency control using a chain
Allows automatic closure based on EPS instructions (24 V DC signal) or local autonomous fire sensors
Mechanical gravitational release using a bimetallic fuse - the fire shutter is fully functional even in the event of a power outage, without the need for a backup power source
Operation of the shutter is controlled using a triple-button control
Option to add optical and acoustic signaling
Closing speed approximately 100 mm/s
All visible steel components of the shutter are made of galvanized sheet metal as standard, and can be painted according to the RAL color chart upon customer request